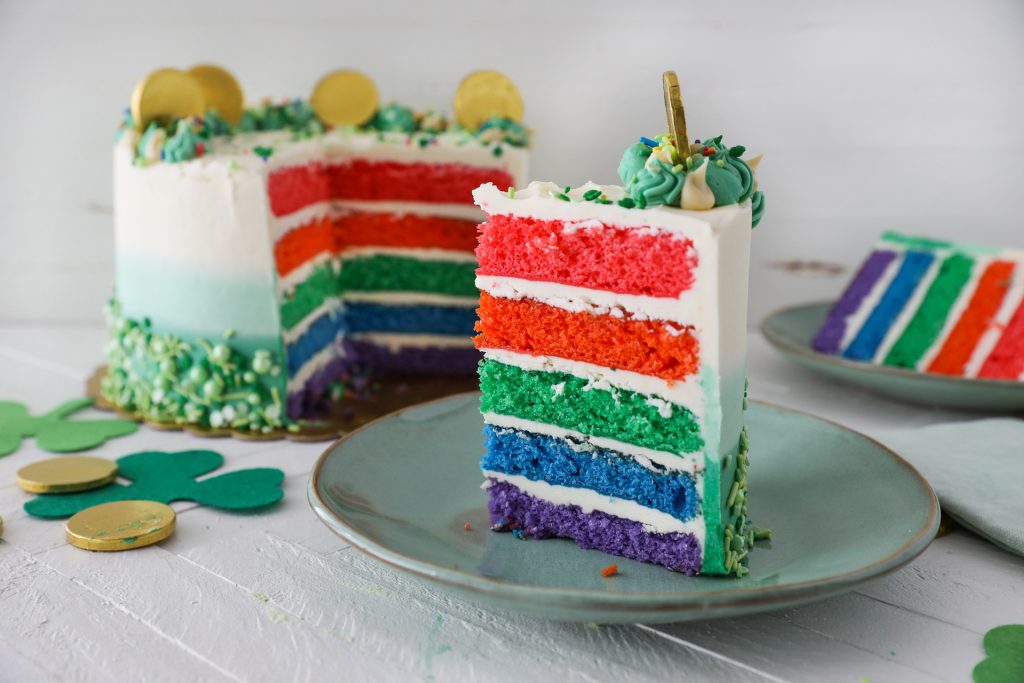 Prep: 30 min
Bake: 25 min
Yield: 1 (5-layer) 8 inch cake
Food coloring, sprinkles, buttercream frosting and some creativity are all that's needed to customize our famous 1-2-3-4 Layer Cake in the colors of the rainbow – or any palette that the occasion requires.
Preheat oven to 350℉. Grease and line 5 (8-inch) cake pans.
Divide the 1-2-3-4 Layer Cake batter evenly into 5 bowls. Add 1 color of food coloring to each bowl to reach desired hue and stir until fully incorporated.
Pour batter into prepared cake pans. Bake for 20 to 25 minutes or until tester inserted in center comes out clean. Place on a wire rack to cool completely.
Assemble the cake with a layer of frosting in between each cake layer. Apply a crumb coat to the assembled cake and chill in refrigerator for 10 minutes.
Remove cake from refrigerator; frost and decorate as desired.