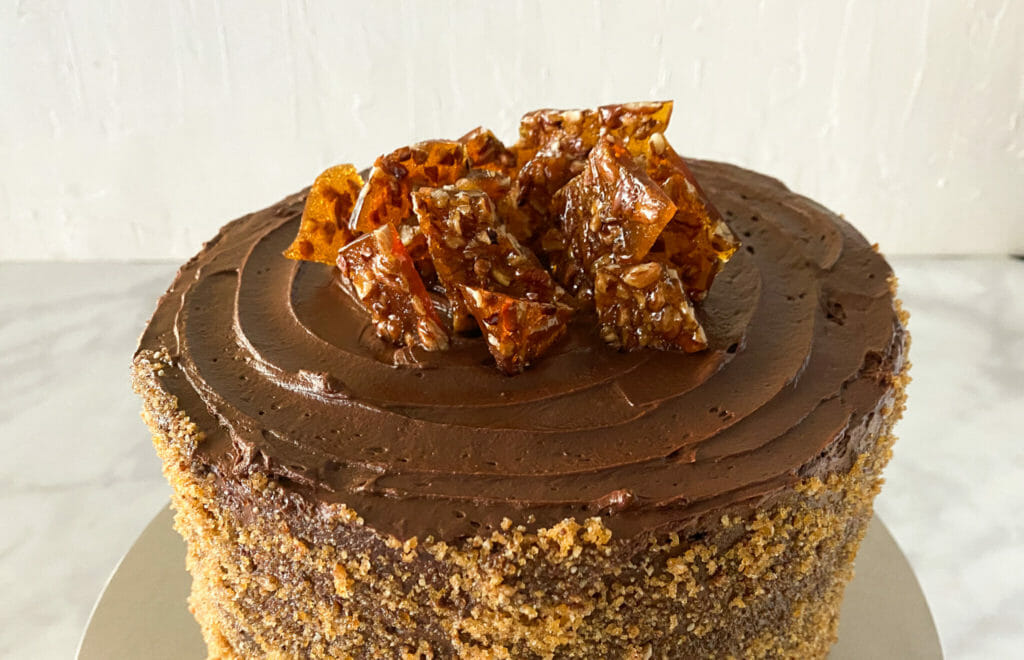 Whipped Chocolate Ganache
Ganache is a simple frosting or filling for cakes, cookies and cupcakes made by melting chocolate with heavy cream. It's rich, shiny and makes a delicious coating for any sort of cake or cookie. This ganache is whipped to make it extra fluffy for frosting a cake.
10 ounces bittersweet chocolate
10 fluid ounces heavy cream
1. HEAT cream in a medium pot and bring to scalding.
2. POUR hot cream onto chocolate and let sit for 1 minute.
3. MIX until smooth.
4. REFRIGERATE for 1 hour.
5. WHIP chilled ganache until light and fluffy.