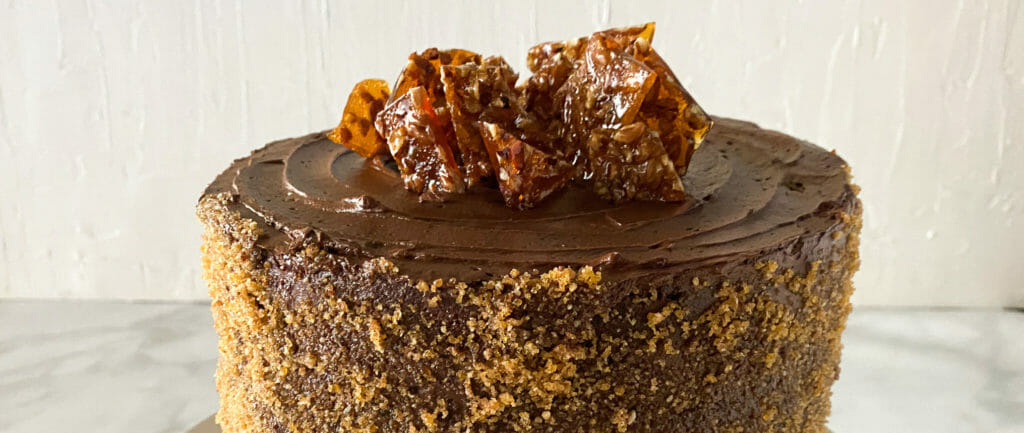 1 cup granulated sugar
1 teaspoon fresh lemon juice
2 Tablespoons water
1 cup pecan pieces
1. MIX sugar, lemon juice and water in a medium bowl until it resembles wet sand.
2. HEAT sugar mixture in medium heavy bottomed pot until it turns golden and caramelized. (Do not stir. Once it starts to color, swirl pot to even out the sugar.)
3. REMOVE caramelized sugar from heat.
4. ADD the pecans and carefully stir with a wooden spoon. (Do not use metal spoon)
5. POUR onto prepared sheet pan.
6. COOL completely.
7. BREAK into pieces (saving some for garnishing the top of the cake optional)
8. PLACE in food processor and pulse until resembles sand.