Bake a Date Walnut Bundt Cake with Bros That Bundt!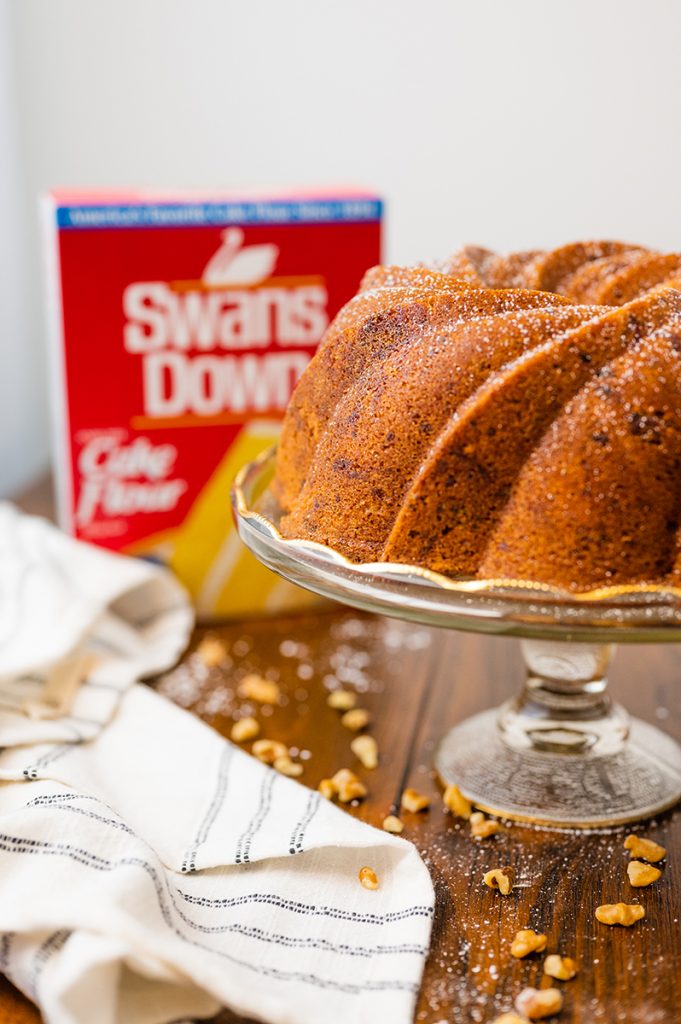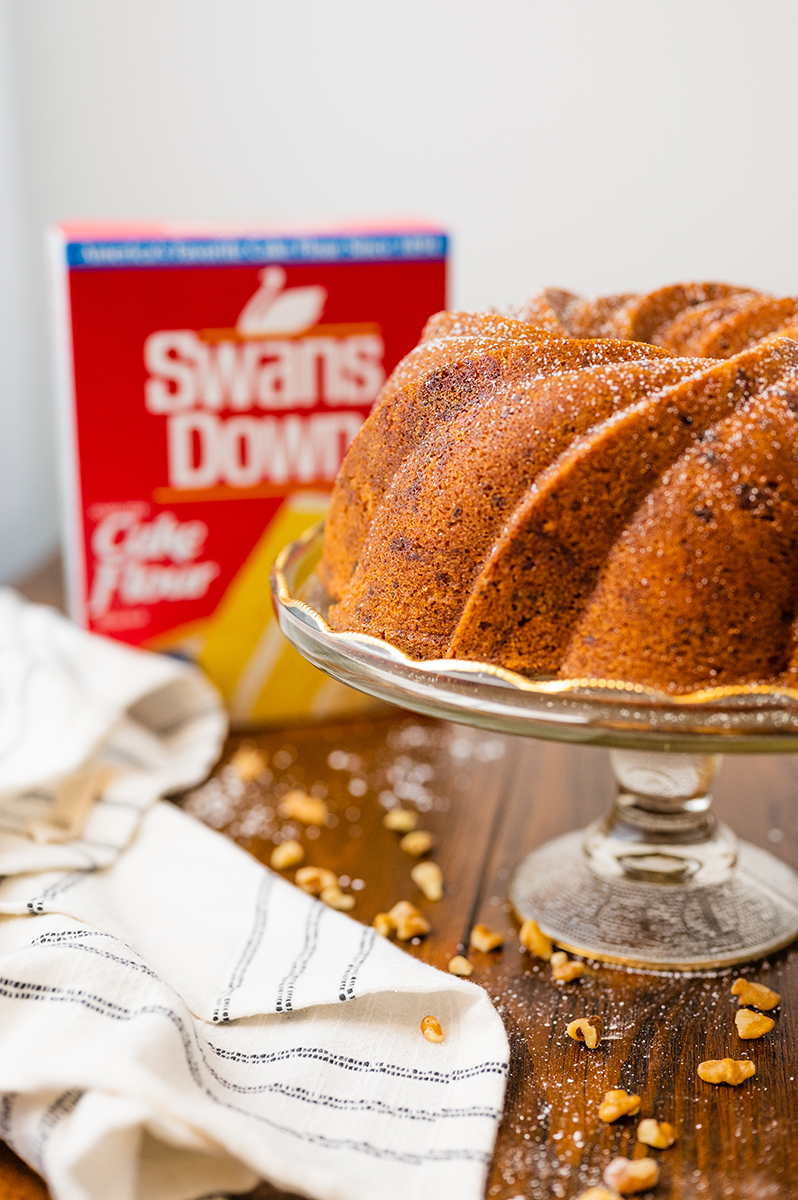 Just in from our pals at Bros That Bundt is a new Date Walnut Bundt Cake, created from the childhood recipe archives of 'Bro-fessor of Bundtology' Ethan. But let's hear the date-nut family history from Ethan himself:
 "Growing up, long before being a Bro-fessor, I always loved the Christmas season not just for family and the all-important presents (certainly as a kid that was the important bit), but also for holiday cookies! ? The Bro-mama would always whip up batches of different cookies and fudge to make cookie trays to give to family and friends, along with plenty for myself and my brother. While decorated sugar cookies were always a staple, she would also make almond cookies, and a surprising favorite of mine: date nut pinwheels! Now, I know you're thinking "what kid would want date nut pinwheel cookies?" Well, you just found one! The holiday season may be past for now, but that doesn't mean you can't enjoy a tasty treat! ?"
"To bring the date nut pinwheel into the Bundt world, we've developed a wonderful recipe for a Bundt cake with the delicate crumb provided only by Swans Down Cake Flour, paired with swirls of a sweetened date puree and walnuts! This Bundt is also served au naturale, with just the faintest dusting of powdered sugar for visual effect! We really hope you've enjoyed seeing some of our baking inspiration from our family to yours because we've certainly loved sharing them with you!"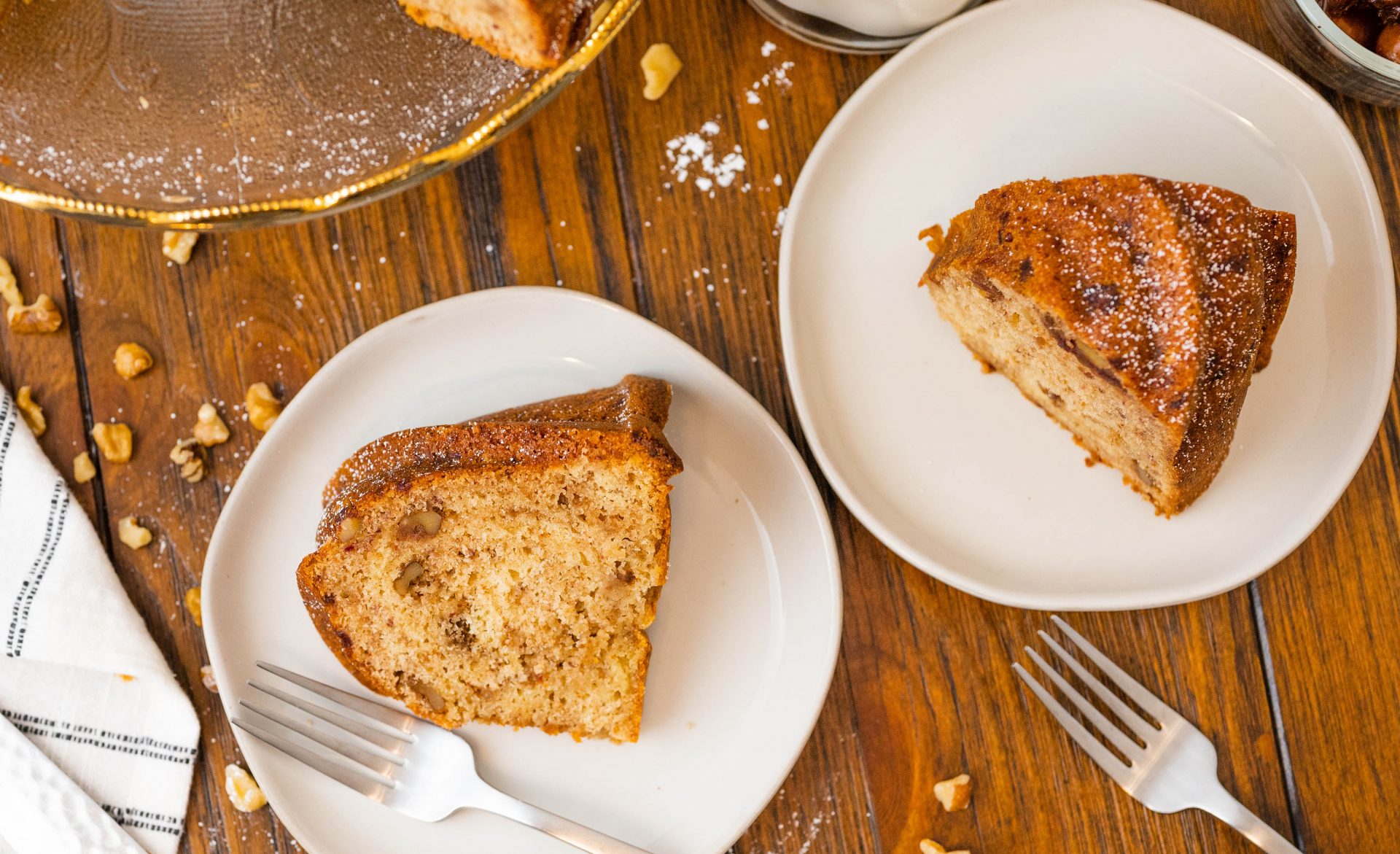 A few notes before you Bundt Up:
Date Walnut Puree: If you're new to using dates, just know that if you don't presoak and rehydrate them, you might end up with a crumbly, dry mess of a bake mixed with chewy date chunks. ? The puree for this recipe is prepared first by finely chopping the dates before rehydrating and sweetening them with water and sugar. For the puree we opted to use a food processor to make a date paste; this will be fairly tacky, but we promise it'll loosen up in the next step! Next this paste is transferred to a saucepan with water and sugar. It is then stirred with light heating until the water is absorbed and the paste has loosened slightly. No need to crank the heat though! Just heat enough for everything to absorb; around five minutes or so. Then add the chopped walnuts and you'll be good to go onto making the batter! 
Bundt Pan Choice: We've baked this in several pans now including the Jubilee, Party Pan, and Swirl. We'll warn you ahead of time you may have a little extra batter depending on several factors, so this recipe may also be well suited to a 12-cup sized pan! A general rule would be to leave at least an inch of open space above the batter in the Bundt pan to allow for expansion but not overflowing. Needless to say this Bundt may come out with a #thicc bottom.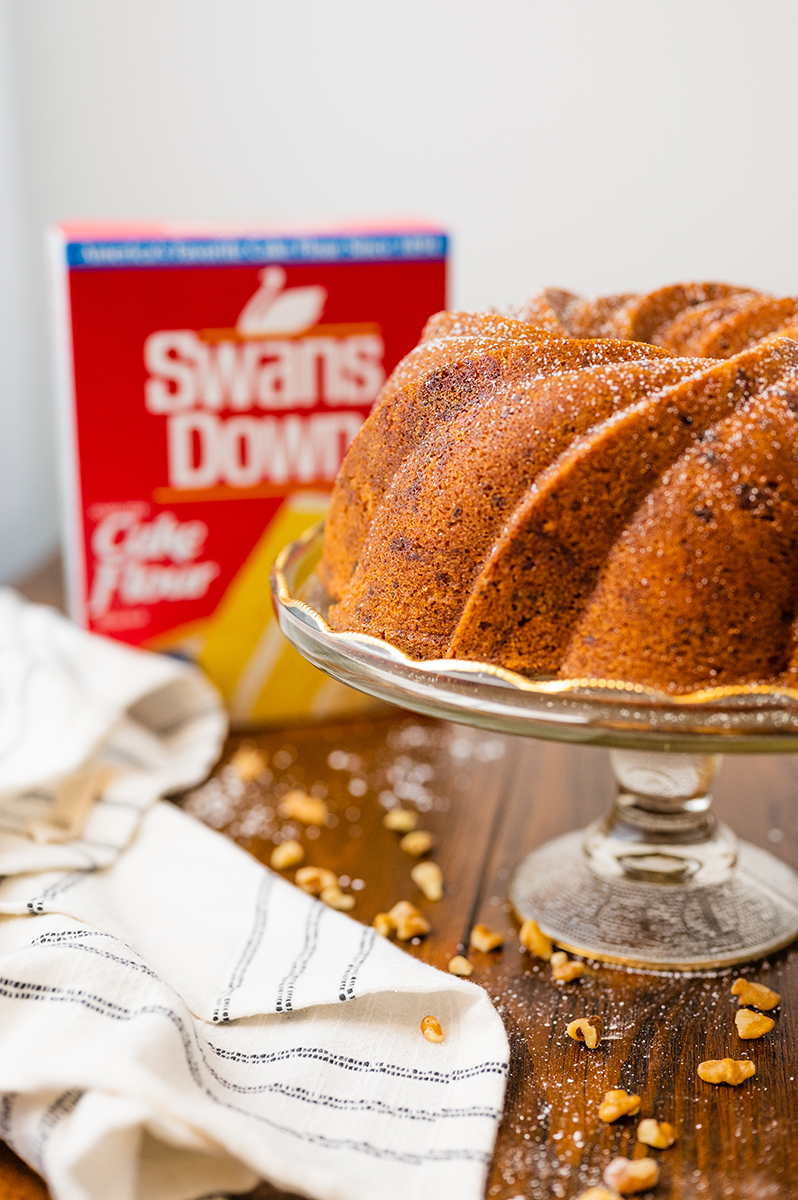 Date Walnut Bundt Cake
Makes 1 (10- or 12-cup) Bundt Cake
Ingredients
226 g (1 cup) unsalted butter

200 g (1 cup) granulated sugar 

200 g (1 cup) brown sugar

4 large eggs, room temperature

1 tsp vanilla extract

410 g (3 ½ cups) Swans Down Cake Flour, sifted

1 tsp baking powder 

½ tsp baking soda

¾  tsp kosher salt 

¾ cup (200 g) whole milk, room temperature 

date walnut puree (recipe follows)
 Directions
Prepare date walnut puree (see below).

Preheat the oven to 325 ºF.

To the bowl of a stand mixer fitted with a paddle attachment, combine the butter and sugars. Mix on medium speed until the mixture is light and fluffy, about 5 minutes

In a medium bowl, sift the Swans Down Cake Flour, baking powder, baking soda, and salt

Once the sugar and butter mixture is well-creamed, add each egg one at a time, ensuring that each egg has been fully incorporated before adding the next

Add vanilla extract and mix to combine

With the mixer on the slowest setting, add the flour mixture in three portions, adding milk between each addition, starting and ending with flour mixture. Do not over mix! When there's a few dry spots remaining, turn off the mixer, and finish mixing by hand. 

With a spatula, very gently mix in the cooled date and walnut mixture so that there are still visible swirls and pockets

Prepare a 10- or 12-cup Bundt pan with flour baking spray

Transfer the batter from the mixing bowl to the Bundt pan. Note: do not fill the pan to the top, leave at least 1 inch of space from the top. Depending on the intricacies of your pan, you may have extra batter (maybe you've got some mini Bundt pans around?!)

Give it a few good taps on the counter to eliminate any air bubbles

Bake for 60-70 minutes, or until a wooden skewer inserted can be removed cleanly or with a few moist crumbs

Allow the Bundt to cool for 15 minutes before inverting on a cooling rack and removing the pan; let cake cool completely
Date and Walnut Puree
 Ingredients 
283 g (one 10 oz package) pitted dates

100 g (½ cup) water

100 g (½ cup) granulated sugar

100 g (~½ to 1 cup) chopped walnuts
Directions for Date and Walnut Puree
Finely chop pitted dates (we used a food processor)

Transfer to small saucepan

Add water and sugar, stir to mix and begin breaking up any chunks

Heat on low with stirring until water is absorbed and mixture has a loose, paste-like texture (~ 5 minutes or less). It should not boil!

Once water is absorbed, remove from heat, add chopped walnuts, and allow to cool while making batter. It does not need to be completely cooled to room temperature.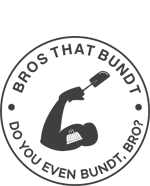 This recipe is courtesy of The Bros that Bundt. To experience the Bundt cake fun together, Victoria Oswald, Ethan Hill, Jon Paretsky, and Sam Mann created the Instagram account @brosthatbundt. Soon, these scientists became specialists in a new field: Bundtology.