Bake An Orange Bundt Cake With Bros That Bundt!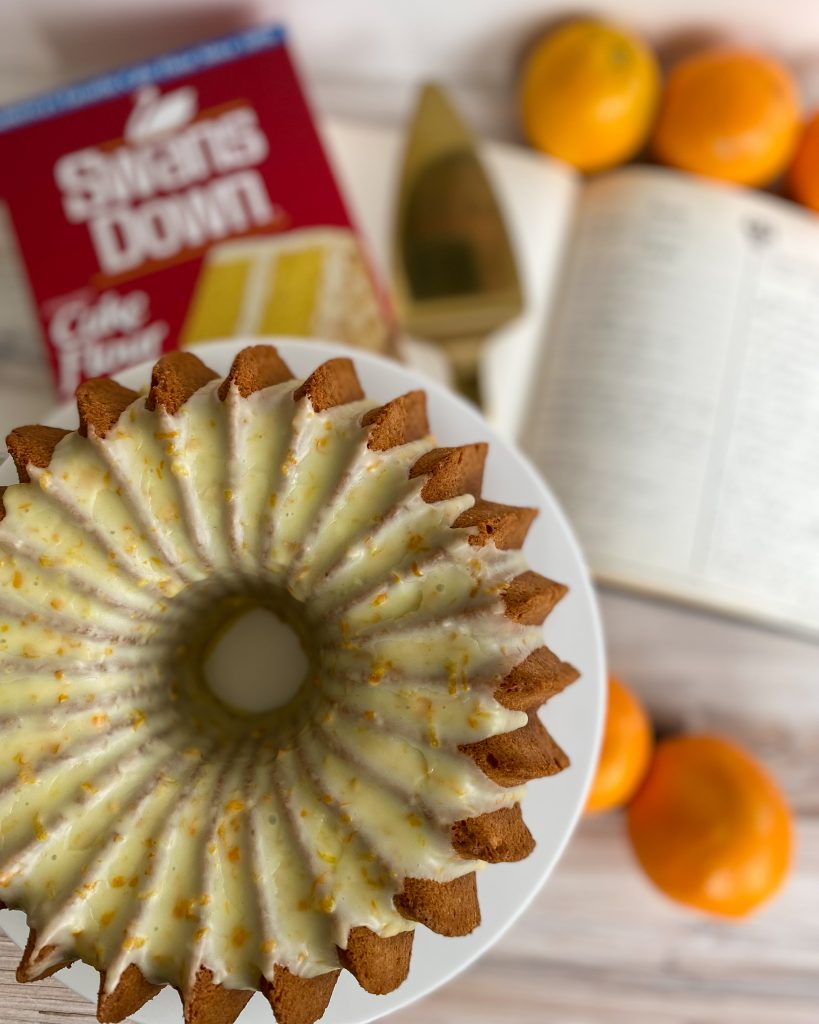 Our friend Jon at Bros That Bundt has fallen back through the mists of time to the orange cupcakes of his childhood, and the result is his amazing Orange Bundt Cake, lovingly ? baked with Swans Down Cake Flour to get that oh-so-tender crumb!
Here's what Jon has to say about creating this great new cake:
When I was but a wee lad, any time I had a birthday or some other celebration, my mom was sure to whip up a batch of her orange cupcakes. These delightful treats featured an orange cake base and a luxurious orange buttercream frosting on top. Oftentimes I would just pop the top off the cupcake and eat it by itself. As I grew older and more sophisticated, I adopted the advanced technique of not only popping off the top, but then sandwiching the removed bottom on the frosting to make a delightful orange treat. I'm feeling nostalgic just thinking about it! ?
As a fully functional adult, it has never occurred to me to make my own orange cupcakes. It's too much of something that my mom would make for me, and that's a memory I treasure. But when I set out to make a Bundt out of a family recipe, my mom brought me this cookbook of her family recipes that her mom, my grandmother, had written down. And it turns out that the orange cupcakes were my grandma's grandmother's recipe. How cool is that? Even just seeing my grandma's handwriting in her cookbook warms my heart. Now with four kids of my own, I have the opportunity to pass this recipe down, too!
Until then, I bring it to you in Bundt form, because you know that's just how we do. I didn't have to change much in the orange cupcake recipe to Bundt it up. It's loaded with ? orange juice and zest for that pop of citrus flavor, and the Swans Down Cake flour gives it an ever-so tender-crumb. Much as I love orange butter cream, I opted for a simpler powdered sugar glaze since it pairs so well with the Bundt shape. I hope the flavors of my childhood can bring you some of the joy they fill me with.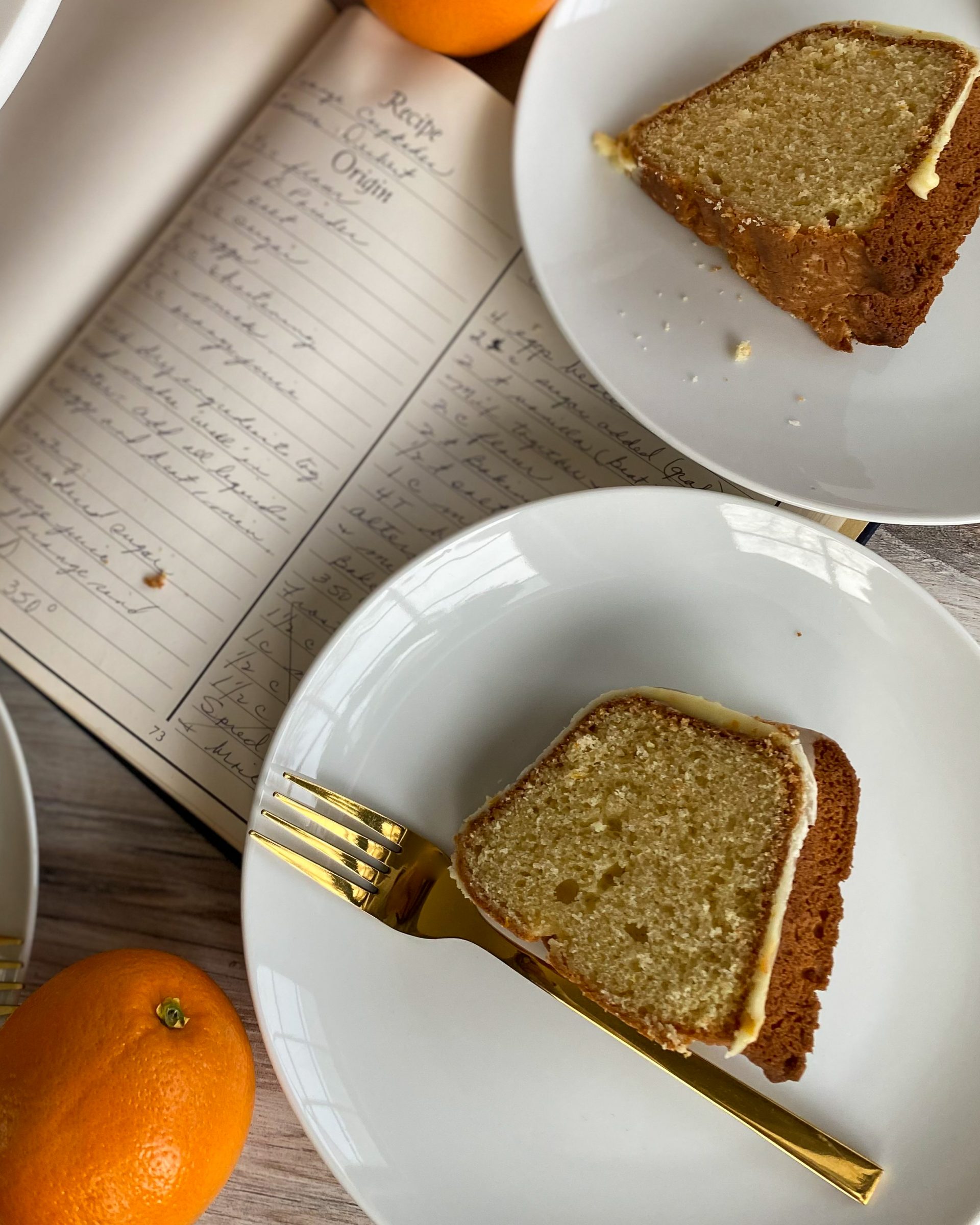 A few helpful kitchen tips from Jon before you Bundt Up:
Bundt Pan: This recipe fits nicely in a 10-cup Bundt pan. I chose the Brilliance pan since it takes a glaze so well. The Elegant Party pan would work, too, but otherwise follow your heart and use what you have!
Evaporated Milk: I had to do some research on evaporated milk, because honestly I just don't use it all that much! I also know I'm getting an OG recipe from my family when it has a can of evaporated milk in it, since my depression-era grandparents were much more familiar with its use. According to Food52, evaporated milk is a concentrated version of 2% milk that has 60% of it's liquid removed. The result is a thicker and richer milk that's not to be confused with sweetened condensed milk (which is…sweetened).
Oranges: You could easily make this recipe with store-bought orange juice, but the cake and the glaze are elevated if you go the extra mile for fresh-squeezed juice. Plus you need orange zest for the recipe anyways, might as well juice 'em if you got 'em!
Glaze: As always with a powdered sugar glaze, you'll want to adjust the amount of liquid (in this case, orange juice) and powdered sugar to achieve the desired consistency. This particular recipe benefits from a dose of orange zest, and I usually give the zest a chop to make it extra fine in the glaze.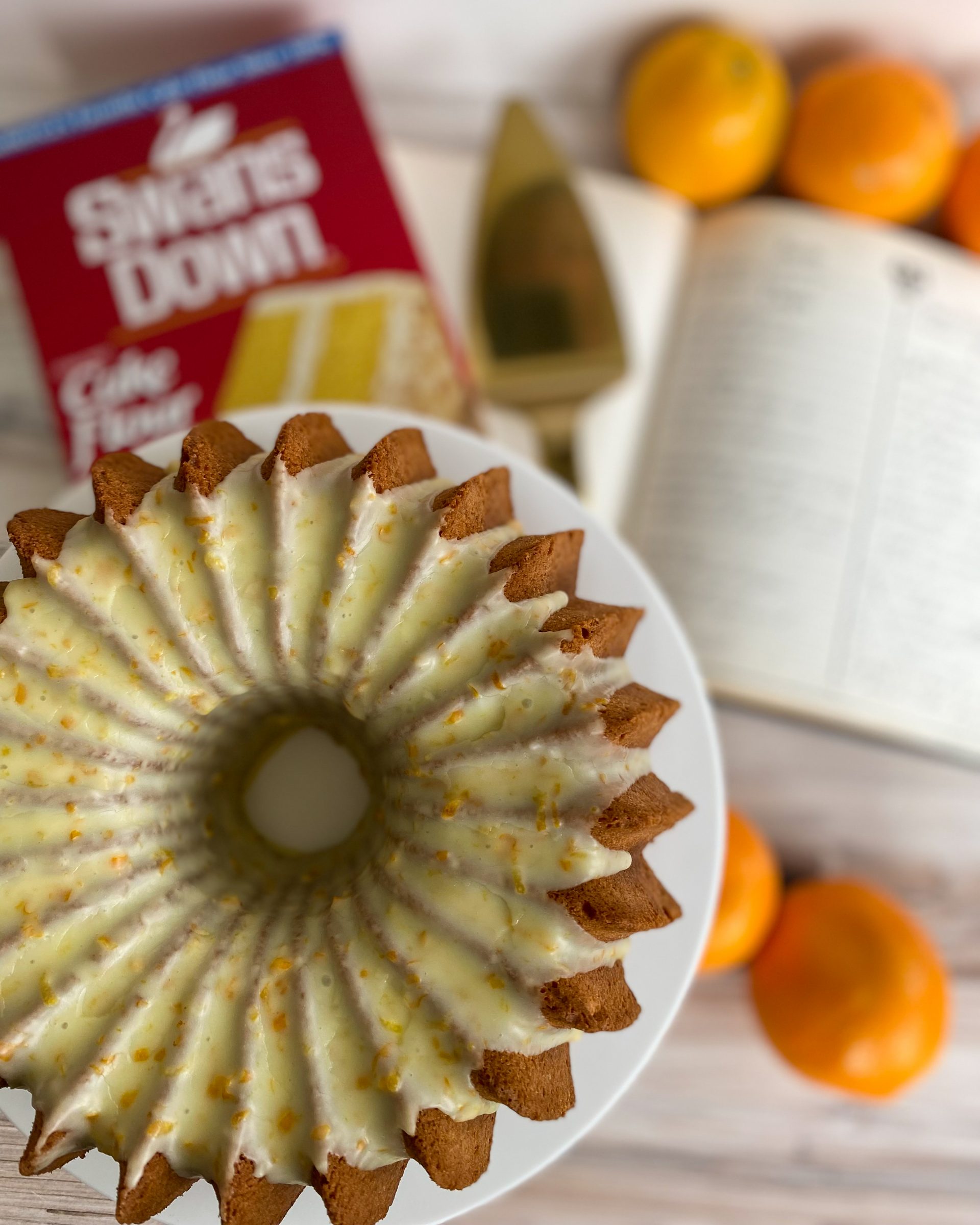 Orange Bundt Cake
Makes 1 (10-cup) Bundt Cake
Ingredients
375 g (3 1/3 cups) Swan's Down Cake Flour, sifted 

300 g (1 1/2 cup) Granulated Sugar 

Zest of one Orange (~ 14 g, 2-3 tablespoons)

4 teaspoons Baking Powder 

½ teaspoon Fine Sea Salt 

113 g (½ cup) Unsalted Butter, room temperature

125 g (½ cup) Evaporated Milk

2 (100 g) large Eggs, room temperature 

125 g (½ cup) Orange Juice 

Orange Glaze (recipe follows)
Directions for Bundt Cake
Preheat oven to 350 ºF

To the bowl of a stand mixer fitted with a paddle attachment, combine the butter, sugar, and orange zest. Mix on medium speed until the mixture is light and fluffy, about 5 minutes

In a medium sized bowl, sift the Swan's Down Cake Flour, baking powder, and salt

Combine the evaporated milk and the orange juice in a measuring cup

Once the sugar and butter mixture is well-creamed, add each egg one at a time, ensuring that each egg has been fully incorporated before adding the next

With the mixer on the slowest setting, add half of the flour mixture, followed by half of the liquids. Once incorporated, add the remaining flour mixture and then the remaining liquid. Do not over mix! When there's a few dry spots remaining, turn off the mixer, and finish mixing by hand

Prepare 10-cup Bundt pan with flour baking spray

Transfer the batter from the mixing bowl to the Bundt pan. Give it a few good taps on the counter to eliminate any air bubbles, then throw it in the oven

Bake for 40-50 minutes, or until a wooden skewer inserted can be removed cleanly or with a few moist crumbs

Allow the Bundt to cool for 15 minutes before inverting on a cooling rack and removing the pan; let cake cool completely

Top with the Orange Glaze (recipe below)
Orange Glaze
Ingredients 
260 g (2 cups) powdered sugar

2 – 4 tablespoons orange juice

Pinch of salt

Zest of one orange (~ 14 g, 2-3 tablespoons)
Directions for Orange Glaze
In a medium bowl, sift in the powdered sugar. Stir in the salt and orange zest. 

Add the orange juice, tablespoon by tablespoon, mixing in between, until desired consistency has been achieved

Spoon over cooled Bundt.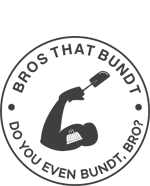 This recipe is courtesy of The Bros that Bundt. To experience the Bundt cake fun together, Victoria Oswald, Ethan Hill, Jon Paretsky, and Sam Mann created the Instagram account @brosthatbundt. Soon, these scientists became specialists in a new field: Bundtology.